★

★

★

★

---
Moshi Monsters Adventure!!

The journey starts with this lil crazy eating my mouse!!! He's a very popular moshling AKA pet. His name was either uhhh Ziggy or Ike idk.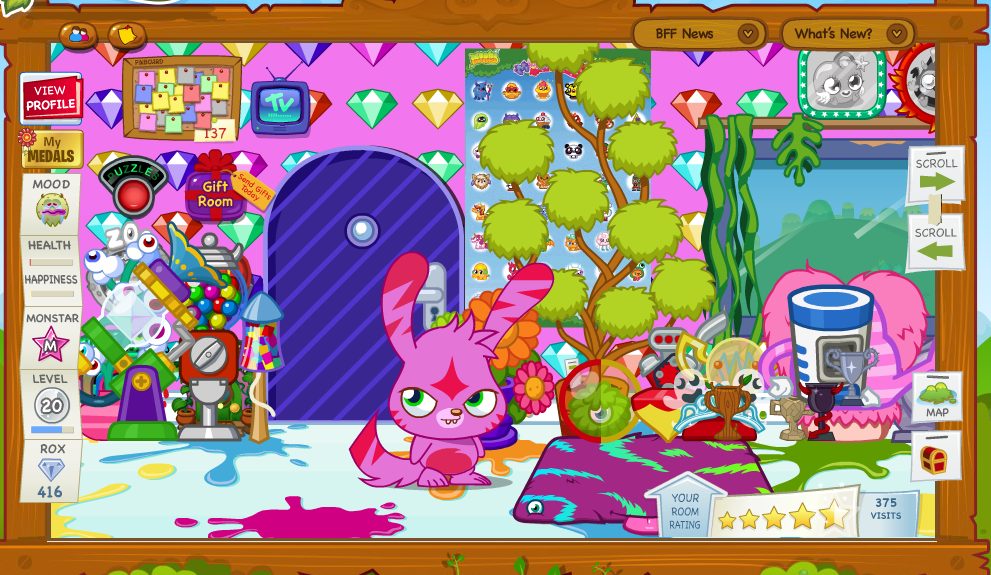 I finally visit my beloved monster after 7 months. He is very angry and sick. He can't even look at me in the eye. Can't even buy his own groceries, very lazy!! I've had this lil boy since I was in kindergarten T_T.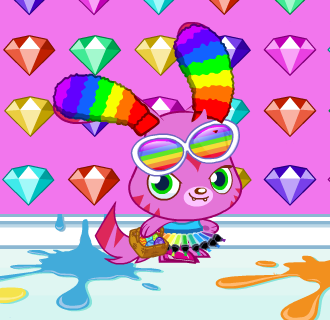 Fluffy has amazing taste, just like his owner uwu. Too bad you have to be a MEMBER in order to wear the outfits publicly. The wallpaper is Rox which is the currency of this game. Imagine having money as your wallpaper. Immense greed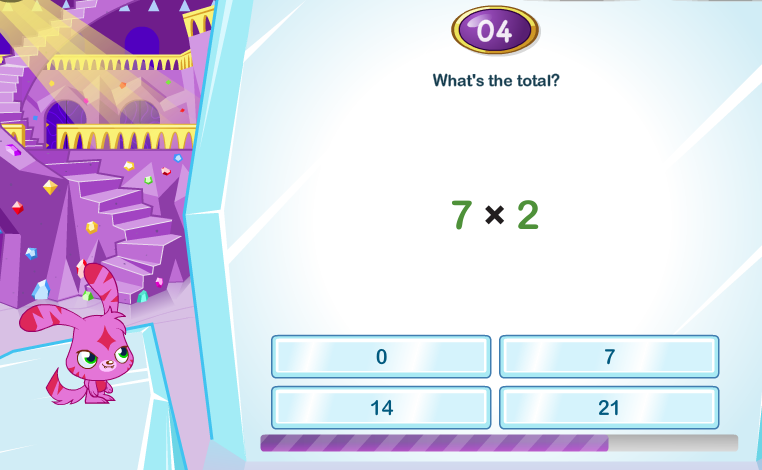 In order to obtain these delicious Rox, I must complete very challenging quizzes. Luckily I manage to get a 100 Rox :3.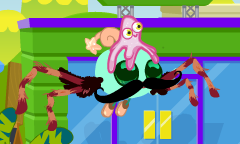 On my way to the grocery store I saw this terrifying entity. The hairy legs made my sphincter contract in fear. The fact that if flies makes things even worse.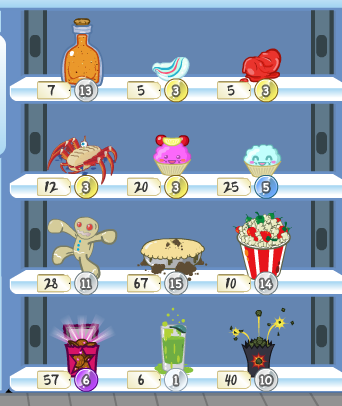 The food is very incher sting. I can't afford much so I just buy a bunch toothpaste and ketchup jelly beans. The mud pie looked quite scrumptious :( Fun fact: trash is very nutritious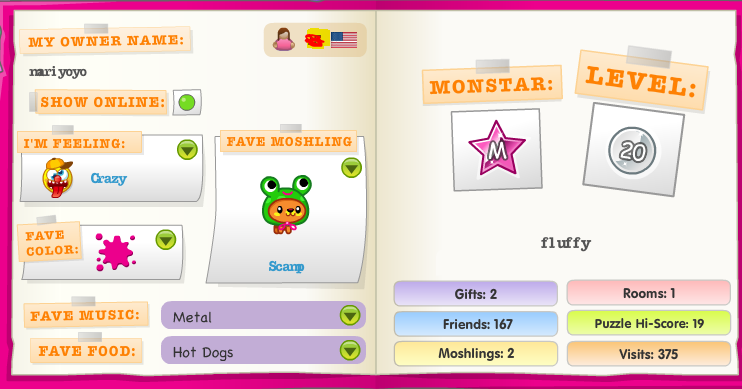 My profile is still acurrate to this day. I remember crying because I needed membership to get Scamp, the froggy doggy. It was tragic. I love Scamp so much omg.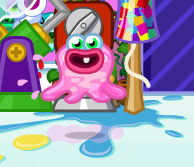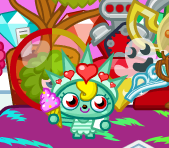 The one on the left is Sweeney Blob. He's very happy to see me and when I click he starts squirting. His jubilant face makes my day. The one on the right is Liberty. She's uhhh cute too. She's considered rare so thats kewl.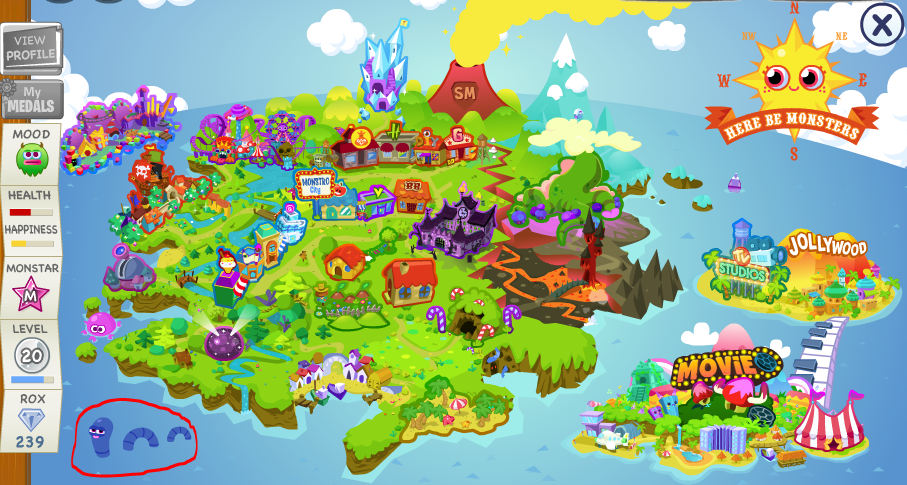 Enjoy this colorful landscape. The worm is under the influence lololol.